Often little girls want to be just like their moms and so they can be found playing with token mom items like purses, makeup, and if their moms wear heels--those too. We've all seen pictures and home videos of two and three year old girls strutting around or posing in a pair of too-big stilettos.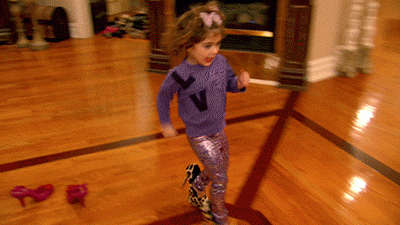 So starts the journey to a lifelong love for high heels and a slew of potential health issues that won't crop up until they are well into adulthood. It seems that young women have started adopting heels into their wardrobes earlier than ever. Young hollywood starlets included, sometimes before they even reach their teen years!
Mad Men star, Kiernan Shipka, was photographed wearing heels in 2012 when she was only twelve years old. While that isn't a normal age to own your own pair of pumps, it shows just how early young women start to unknowingly damage their feet.
A lot of women are aware or have experienced some of the common side effects of wearing heels: foot and ankle discomfort, lower back pain, bunions, achy knees, just to name a few. Usually the temporary fix is simple: take off your shoes (like Elle Fanning, pictured above, and
many other other women
). There are, however, some more serious issues that could arise like irreversible damage to leg tendons which will award you a scolding speech from your doctor and the recommendation (or mandate) to
not wear heels anymore
.
Fortunately there's a way to prevent long-term damage and discomfort for women who are actively wearing heels and want to continue doing so! The answer isn't a shoe that's JUST comfortable but a shoe that's stable, supportive, and beautiful. With a customized insole and heel, Joan Oloff shoes provide your foot, and body, the support it needs for optimum health.